The effects of climate change and the increasing carbon footprint are environmental issues that affect us all.
From Pavistamp we want to make our particular contribution to a sustainable planet by joining ideas and potential with Aguesa, a multidisciplinary engineering company that, like our company, is committed to much more environmentally friendly construction alternatives.
A collaboration agreement that benefits us all
Aguesa is a Malaga-based company with extensive experience in the sustainable construction sector. Not in vain, this firm is in charge of the integral development of the whole project through a multidisciplinary team formed by engineers, lawyers and architects specialized in environmental consultancy.
This ability to manage all the necessary steps in the development of a project allows them to work on the initial idea from different perspectives without ever losing sight of the importance of environmental values, compliance with current legislation in relation to these issues and the most original contributions to a type of sustainable construction that is advantageous for everyone.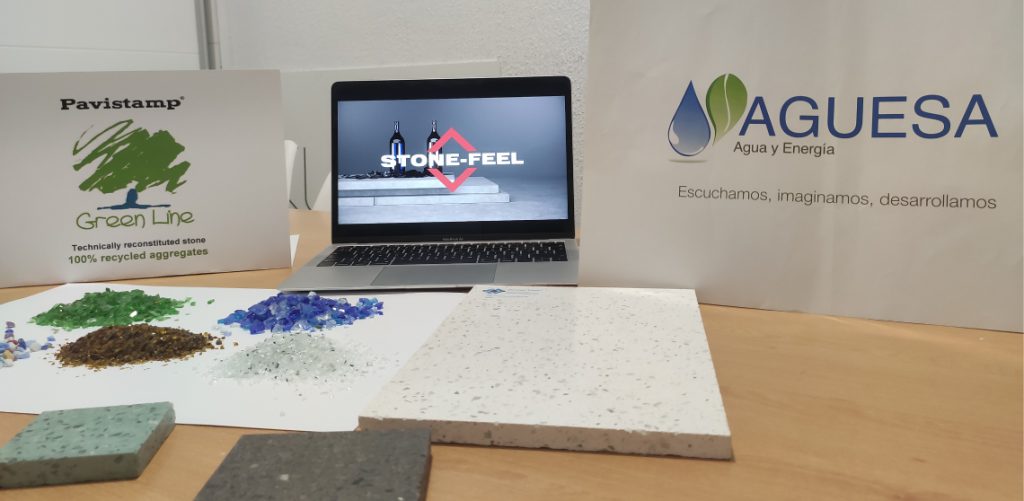 We grow to improve quality of life and environmental balance
With this collaboration at Pavistamp, we are giving a boost to the development of our work philosophy in new scenarios. All large companies, regardless of their sector of specialization, must assume this ecological commitment that allows human development without compromising the health of the planet.
In Aguesa we have found an exemplary partner in the performance of these environmental obligations. A company fully aware of the need to seek more efficient and environmentally friendly construction alternatives that represent a real advance for society.
Its environmental education, sustainable construction and architecture, energy engineering and environmental consulting services are a benchmark for all those companies determined to improve their environmental prestige. In this aspect, this company shares many points in common with Pavistamp.
Aguesa's ideas take shape in the flooring and construction solutions that we propose. A catalog full of interesting alternatives that allows professionals in the sector to obtain unbeatable results while ensuring an efficient and environmentally friendly use of all available resources.
What does Pavistamp bring to this collaboration?
Since 2005, when we began to conduct extensive research into the impact of building materials on the environment, many aspects have changed and improved in Pavistamp's day-to-day operations. For some time now, we have been working on alternatives that provide solutions to the challenges of climate change. The result of these efforts is an ambitious commitment to new generation ECO products formulated with 100% recycled aggregates.
By signing a collaboration agreement with Aguesa, we have found a new information and communication channel with which to make the proposals of our most ecofriendly production line more visible: Green Line Eco. A new concept when approaching construction materials from an environmentally and people friendly perspective.
The evolution towards healthier environments and eco-compatible buildings is manifested in the reduction of the negative impact of using building materials that meet the main requirements of green technology:
Use of recycled materials
Reduced use of substances harmful to health or the environment
Reduced carbon footprint
Recycling possibilities at the end of the materials' useful life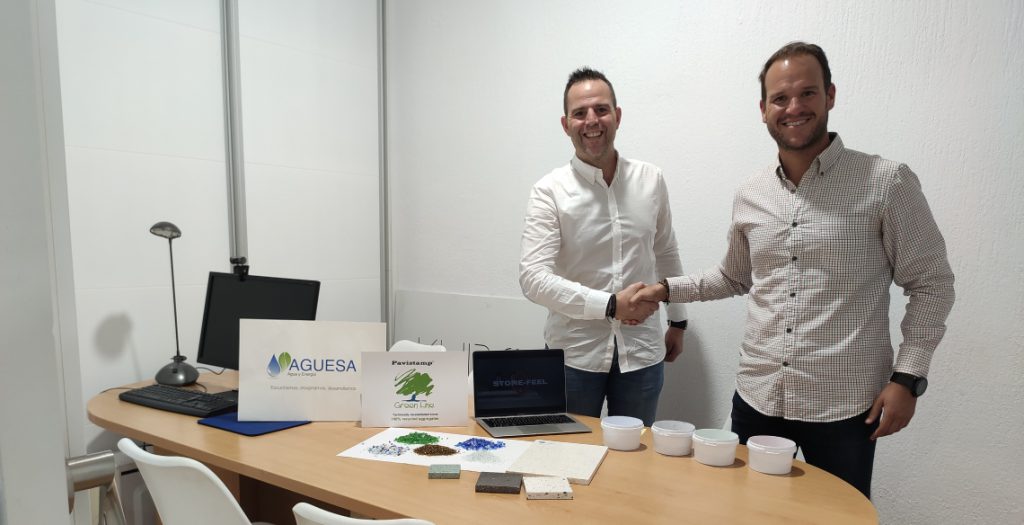 Green Line products through Aguesa
Our ecofriendly line has found its place among Aguesa's recommendations. Options such as Stone-Feel and Revex Lime have proven to be perfectly compatible with this new concept of construction in which the environmental issue is a priority. Concretes manufactured with 100% recycled materials and ecological lime mortars with which both new construction and rehabilitation projects benefit from a much less polluting and equally efficient construction system.
With these contributions, the Pavistamp Eco line contributes to the transformation of the construction sector that Aguesa has also been proposing with its services for many years. A transformation that has set itself the goal of sustainability, quality of life guarantees, standardization of green building protocols and the promotion of alternatives that provide an efficient tool in the fight against climate change, global warming and uncontrolled use of natural resources.