The choice of a type of flooring for your home will largely determine the aesthetics of the property. In recent decades, the design of flooring for luxury homes has opted for simplicity, elegance and functionality.
¿Existe una alternativa que te permita aunar todos estos conceptos? Si no quieres quedarte fuera de las últimas tendencias, apuesta por el pavimento continuo.
A new concept for the floor of your home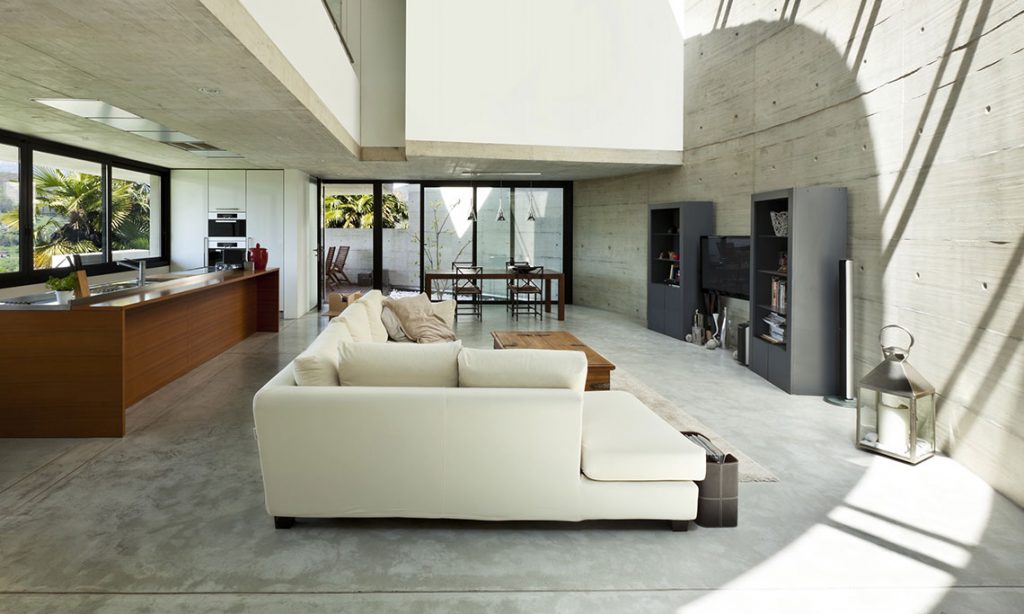 Traditionally, conventional architecture has paid more attention to other aspects of the house, making the floor, as a decorative element, relegated to the background. This has long since changed. The flooring you choose for your home is part of the overall aesthetic and, consequently, should be perfectly integrated into the design. These style issues are even more noticeable when it comes to luxury properties where every detail counts. In this type of project, which is intended to make a difference, a conventional style floor would not allow to take full advantage of all the possibilities of the house. In such contexts, continuous flooring becomes an ideal alternative. This type of flooring solution for a luxury home makes it possible to work with a new flooring concept. On the one hand, from a functional point of view, it is a commitment to robustness, strength and durability. On the aesthetic level, continuous flooring is a modern and elegant option that adapts perfectly to all types of environments.
¿Por qué las casas de lujo prefieren el pavimento continuo?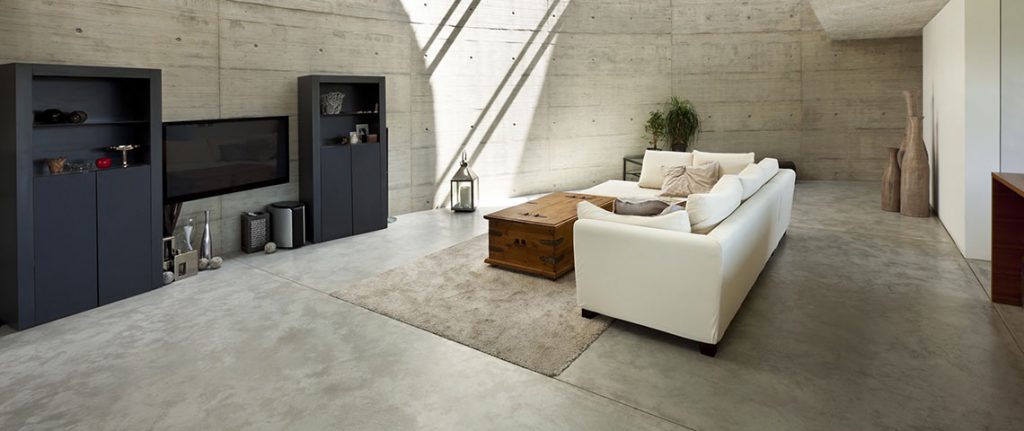 It is not only a question of trends but also of practicality. If continuous flooring is associated with an idea of luxury and exclusivity, it is because it has countless advantages that are even more noticeable in large spaces: large living rooms, original bathrooms or kitchens with an attractive touch of modernity. The two premises that the floor of a luxury home must meet can be summarized as design and quality. In that sense, continuous flooring has it all. No wonder it has become a favorite choice for designers, builders and homeowners.
Facilitates sophisticated interior design.
It provides a more attractive finish.
It generates an attractive idea of continuity.It focuses attention, highlights the space and adds aesthetic value to the rooms.
It guarantees extraordinary strength and durability.
Original ideas for the decoration of a luxury house with continuous pavements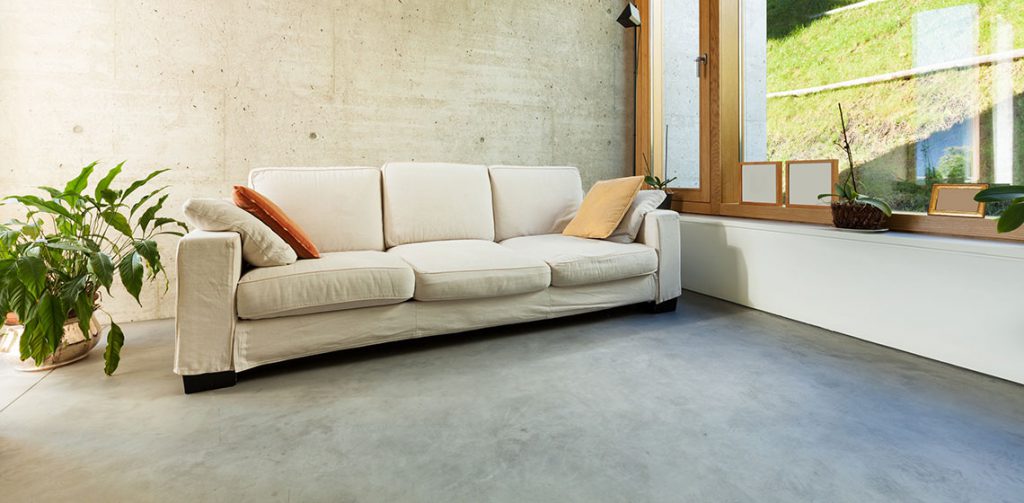 Have you ever thought that maybe the inside of your home can be a continuation of the outside space? When you are lucky enough to live in a luxury property with a privileged environment, it is almost an obligation to take advantage of all the benefits offered by this situation. More and more architectural firms are offering their clients continuous paving as a solution to the practical and aesthetic needs of their homes. Microcements can be applied on most surfaces (plaster, tiles, concrete…), so it offers countless possibilities not only from a functional perspective but also in the field of aesthetics.
An infinite living room: Do you have a huge window in the living room that connects to the terrace? Do you enjoy great views from the sofa? Extend that view with the effect of continuity provided by this type of flooring. Seamless, limitless and with colors and textures that you can adapt to the characteristics of the landscape surrounding your home.
A spotless bathroom: the use of continuous flooring in the bathroom at home increases the feeling of cleanliness and hygiene. Apart from the fact that this type of flooring is easier to clean, it is also a question of image. These finishes can be used both on the floor and on the walls. Due to their water resistance and anti-slip properties, they can even be used in the shower.
A much more modern kitchen: one of the most damaged floors in the home is the kitchen. Water, oils and dirt in general threaten the flooring in these rooms, which is why many homeowners do not take the risk of choosing the floor they like the most, but rather the one that suits them best. With continuous flooring these two issues are compatible. You can customize your kitchen floor with the most exclusive finishes without this aesthetic choice interfering with the easy cleaning of the surfaces, their resistance to continuous use and their easy maintenance.
An unconventional bedroom: the design of a luxury home is not limited to the use of exclusive and high quality materials. In this type of project, making a difference is a plus. Continuous floorings are out of the traditional because they propose a new idea of flooring that integrates with the whole construction. They are a much more modern concept based on simplicity, comfort and speed. If at some point you get tired of the look of your bedroom, you can change the floor without the need for major renovation work, and aesthetics and functionality are totally compatible. This is demonstrated by the continuous pavements, a trend that has been imposed in the most luxurious and sophisticated environments and that you can now take to any corner of your home thanks to the exclusive products of the Pavistamp brand as the reconstituted concrete of the Stone-Feel line.