For some years now, epoxy resin flooring has been the main protagonist in modern construction. Those who know the sector are aware that this type of material represents a much more economical and durable solution for the manufacture of continuous flooring.
What you might not have even imagined are all those concrete examples in which this material is presented as the most attractive and functional option when it comes to customizing any space.
Possible applications of Decopox: no limits to your projects
In construction, the true potential of a product is measured by:
Versatility.
Ease of handling and application.
Resistance and durability.
Price.
Taking all these aspects into account, it is possible to determine not only the quality of the material but also its true usefulness. Decopox is a two-component mortar based on epoxy resins that passes with flying colors in all these aspects. It has high strength, an optimum level of waterproofing and great advantages with regard to preparation, application and finishing times.
But most important of all: it is also a product that can be used in a wide range of applications, as it can be used on different types of surfaces with surprising results.
What kind of projects could benefit from the use of Decopox?
Garage and warehouse floors.
Floors of homes and offices.
Floors of large commercial surfaces.
Sports courts.
Decorative exterior of swimming pools.
Walls of bathrooms and kitchens.
Manufacture of benches and countertops.
Etc.
A great solution for the hospitality industry
We have already seen how the versatility of epoxy resins makes this material a perfect alternative in countless scenarios. But if there is one place where Decopox shines in all its splendor, it is in the hotel sector.
Continuous resin flooring offers a fascinating resistance to foot traffic and the natural wear and tear caused by the passage of time. The fact that they are virtually maintenance-free makes them very cost-effective in the long term, making them a very easy investment to amortize.
Moreover, as its application is so simple and discreet from the point of view of noise and dirt, it will not be necessary to completely close the establishment to carry out this type of reforms. It will be enough to organize the areas of intervention in such a way that the application of Decopox can be carried out simultaneously with the usual routines of the business.
On the other hand, it is necessary to emphasize the visual attractiveness of the finishes with this type of material. It is a very efficient way to practice a change of image in those hotels in which the pavement, the walls of the rooms, the bathrooms or the kitchens have become obsolete. As Decopox can be applied directly on multiple surfaces (wood, stone, concrete, tiles…), no further work is required to remove the base material before proceeding with the reconditioning of the floor.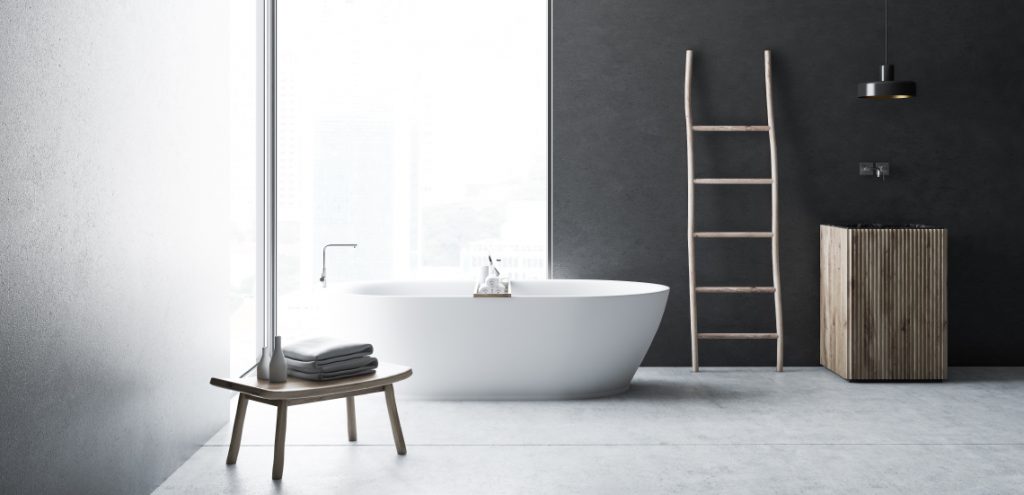 Can Decopox be applied on surfaces that do not offer adhesion guarantees?
The list of materials on which you can use this resin is very extensive and includes the most common surfaces in any building:
Tiles.
Concrete.
Wood.
Rubber.
Marble.
Steel.
It is true that some of these surfaces may require a previous treatment such as polishing or the use of products that improve the absorption properties of the base to ensure the best results. But in no case will that represent a problem when it comes to enjoying all the advantages of the continuous pavement proposed by this brand.
However, the circumstances are not always optimal and the question of whether or not to use this type of material may arise. When the surface on which you want to apply Decopox does not present the optimal conditions for it to offer its full potential, you can use a fiberglass mesh to compensate for the lack of stability and initial adhesion. In this way you can continue to enjoy the advantages of a continuous, high-strength surface even in the least favorable scenarios.
Colors to suit your needs
Another remarkable aspect when talking about the different uses of Decopox is the color. This formula is perfectly compatible with an infinite number of shades, so its level of adaptation is very high in any type of environment. You only need to add the desired pigment to the mixture and in the right quantity to obtain the chromatic effect you are looking for.
As you have a lot of freedom to choose the color and texture of the finish of your floor or vertical surface, Decopox is an ideal material to customize any space according to your decorative needs.
However, it should be noted that the quality of the color can vary greatly depending on the shade chosen. With colors such as yellow or orange, it is likely that you will have to use several coats to obtain the perfect finish. In case you use colors with organic pigments (they are often used to obtain intense blues, reds, greens and yellows), it is recommended to add a transparent top coat to fix the color and avoid its wear.
Who is this product intended for?
The advantages and benefits of using Decopox are not limited to professionals in the construction sector. Thanks to the popularity that this product has been acquiring, there are many individuals who, on their own initiative, demand the use of this material in projects for home renovation or new construction.
Decorators, architects, landscapers, masons, maintenance services for hotels and commercial areas… Decopox has earned a reputation among a wide range of customers from different sectors, both professionals and individuals.
Faced with this growing demand, it is increasingly convenient to have the necessary knowledge to offer the end customer a quality service with perfect finishes. In Pavistamp we will not only help you choose the most suitable material for each type of work but we will advise you for free so you can learn how to use it and squeeze its full potential.