When it comes to home renovations, we all get our hands in our heads. How long will it take? Will everything be upside down for days?
These same concerns extend to the construction of your office, commercial space or warehouse. Construction work is often a real nuisance. But when it comes to renovating the appearance of a surface using Decopox, everything is much cleaner, faster and simpler.
A revolutionary material that is synonymous with modernity
This is not a passing fad. Decorators, builders and architects know that there is now a way to keep the end customer happy without their intervention in a home or commercial property being annoying.
And it is true. We all like to enjoy those modern and functional spaces that we see in magazine catalogs, but who likes to have construction work at home, annoying noises, dust and dirt? For many years these were unavoidable and inherent conditions in the renovation process. With the appearance of microcements and polypoxides such as Decopox, everything has changed for the better.
Properties of Decopox: a product that you are going to love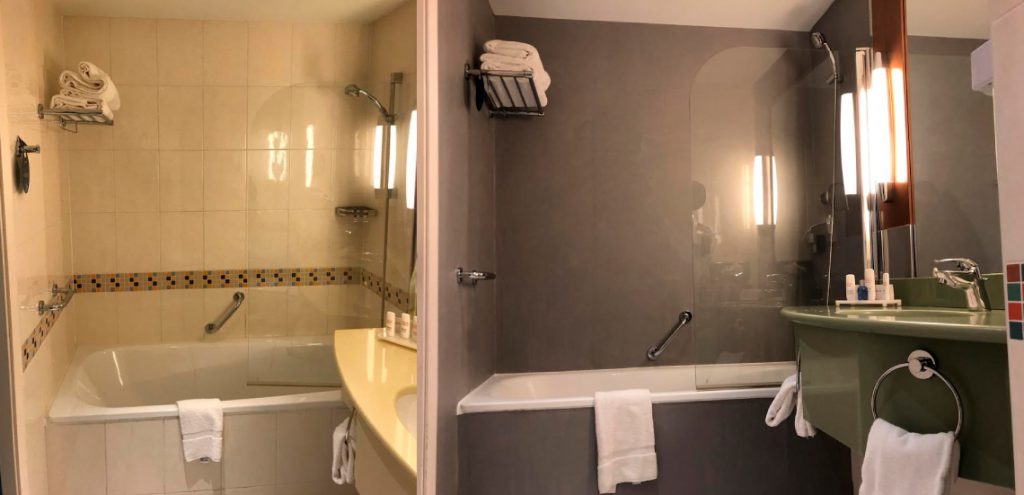 The virtues of this product have not only won over professionals in the construction and design sector. They have also made Decopox one of the favorite brands of end customers who already know what it means to work with this material.
Within thermosetting polymers, this brand provides higher levels of excellence than its competitors. If you want to guarantee great results on the floor of your home, the walls of the kitchen or even the outdoor patio of your home, in Decopox you have a great ally for all your projects:
Proporciona una superficie sin fisuras y sin juntas. ¿Imaginas lo sencillo que es limpiar sobre este material?
Por mucho que camines sobre él y que emplees carros, carretillas o cualquier otro elemento para el transporte, Decopox no se raya, ni se agrieta ni se deforma.
¿Quieres un color particular para el suelo de la oficina o una textura específica para el pavimento del baño? Este material se adapta perfectamente a todos los estilos decorativos y te permite crear espacios totalmente personalizados.
¿Y si sólo quiero modificar la apariencia de una superficie ya existente?
Among the many advantages of Decopox is this: you do not need to remove the base coat to apply this product and enjoy the same benefits. Precisely for this reason epoxy resins have become such a successful solution. With them you save yourself a lot of headaches because the intervention for the reform of the floor of the house, the kitchen countertop or bathroom tiles will take little time.
Decopox is a versatile material that can be applied directly to all types of surfaces. It avoids the cumbersome work involved in removing the base coat and the consequent generation of dust, waste and debris that these procedures generate. It is a much cleaner and simpler way to give a new look to the bathroom tiles or to have a kitchen with a much more modern look without the need for major works at home.
The key to success lies in a good preparation of the substrate, something for which it is always advisable to hire professionals with experience in the use of mortars based on epoxy resins, as is the case of Decopox. In any case, the adhesion of this material is assured on the following surfaces:
Tiles.
Synthetic resins.
Timber.
Asphalt.
Metal.
Concrete.
The particularities of each type of application you can consult directly with our staff. And if you are a professional in this field, you may be interested in taking one of the free courses that we offer both at our headquarters in Castellón and at the different Pavistamp distribution points throughout the country.
Excellent results without interfering with your routines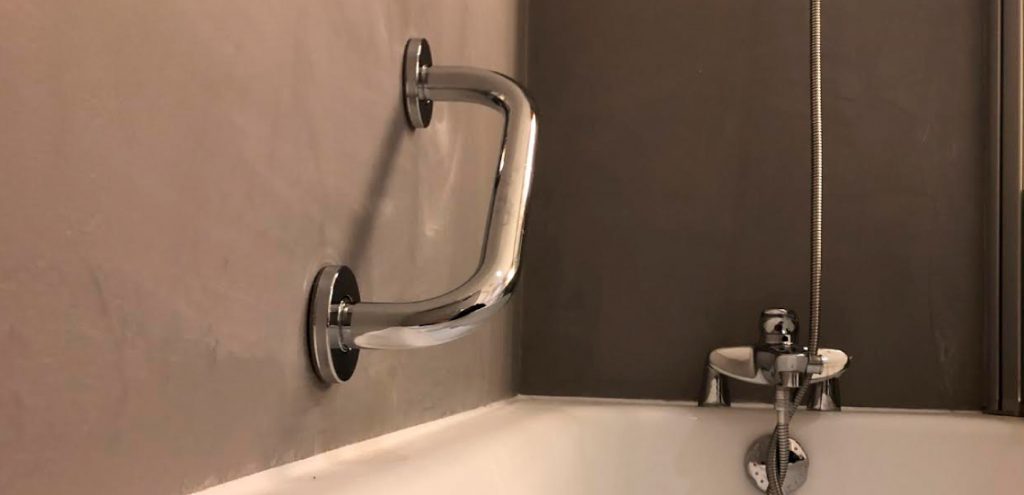 How much time would you be willing to stop your business activity to carry out a floor and surface renovation? Do you have the option of leaving your home for a week just to change the floor?
It is often said that time is money, and it is absolutely true. When you prepare for a home renovation, you not only have to think about the cost of buying the right material and hiring trained professionals to do the job. You also have to think about your comfort and how much of it you are willing to sacrifice to create that space you have always dreamed of.
It seems like magic: a job like this without dirt and debris? The comfort provided by this material can be appreciated even at the moment of its application. Once the surface to be treated has been conditioned (with a polishing machine, an abrasive machine or a hydro-cleaner), the mixture is mixed (including the desired pigmentation) and poured onto the surface using a trowel for its correct application.
At ambient temperatures around 20ºC, the mixture will not take more than 7 hours to feel dry to the touch. In less than 18 hours it will be ready for pedestrian traffic and in only one week the material will have reached its definitive hardness. From this moment on, you will be able to enjoy all the hardness, resistance and impermeability of your new surface. And all this without having caused havoc in your routines and without forcing you to do a thorough cleaning after the intervention.
Save time and money with this great construction alternative. Decopox has countless uses in both large and small projects of new construction or rehabilitation. If it is already a very attractive option in terms of price and results, just remember the advantages of its clean and debris-free application. You will end up convinced that this is undoubtedly the best solution for your interior and exterior coatings.