One of the major concerns of builders and customers when working with any type of material is its resistance. In the market there are many alternatives to manufacture or repair pavements with an attractive image but, is its durability guaranteed? With Decosol Yes.
This cement paint with the color you want from the factory, will make your most damaged floors recover all its splendor.
Decosol: an efficient solution in floor renovation
In the field of construction, and especially in the manufacture and improvement of flooring, it is very much appreciated to work with versatile products that are easy to apply. This is the case of Decosol, a product made from resins, special micronized products and mineral pigments with which the floor recovers all its prominence. It has the unctuous texture of a paint. Not surprisingly, it is water-based, which makes it easy to apply, even on porous or irregular surfaces, such as cobblestones. It penetrates into all joints and cracks with amazing efficiency and with only two coats of paint it already gives the floor a sensational appearance. It can also be applied on ceramic surfaces as long as the substrate is prepared.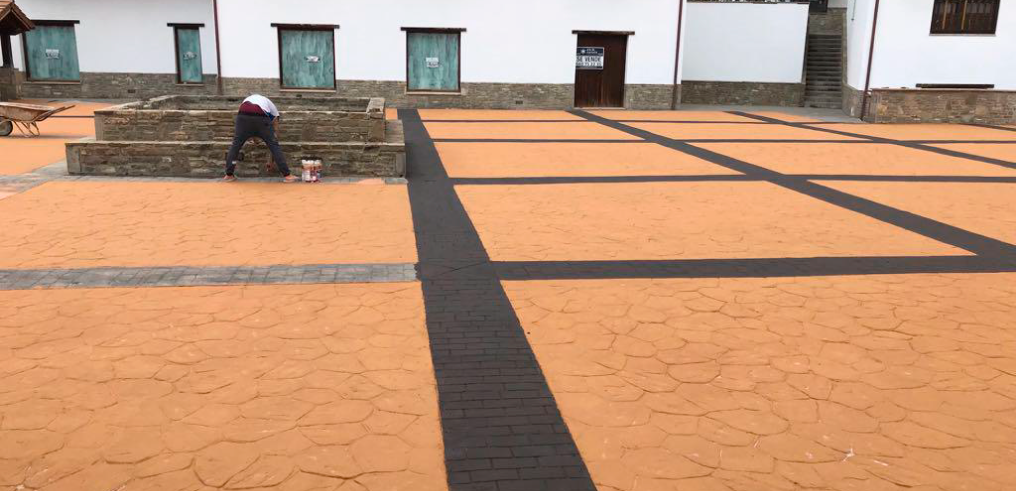 Where can you apply Decosol?
Pool copings, pavers, sports courts or common floors or in the place where neither epoxies nor polyurethanes can enter, since it is classified as industrial pavement. The passage of time is unforgiving and sooner or later there are always small deficiencies that can spoil the appearance of a very expensive pavement manufacturing job. Fortunately, it is not always necessary to start from scratch. You can give damaged surfaces a second chance by using renovation products such as Decosol. Because of its composition and ease of mixing and application, Decosol can be used on virtually any type of paving, offering high resistance to aging and excellent performance under such common circumstances as abrasion.
Everything you would expect from a high quality product… and much more!
Decosol's great performance for floor renovation does not stop here. This product also comes in an HD version that guarantees an optimal response in more extreme situations such as ice or thawing through the use of salts. These types of circumstances are characterized by being quite abrasive, but thanks to the particularities of Decosol you have a great opportunity to face them without negative consequences for your pavement. Not surprisingly, this is one of the most demanded solutions both in very cold areas and in those areas that, due to their proximity to the sea, have an excess of humidity and, in general, in any location where environmental inclemencies are noticeable. And we cannot forget one last detail that is especially attractive. With Decosol you can obtain up to 56 different colors and even manufacture with special colors that are not usually part of this type of renovation projects; with an important advantage, the color comes from the factory so it is not necessary to pigment and makes mixing easier. A real luxury so that this change is not only noticeable in the resistance and protection of your new pavement, but also so that the improvement results are visible.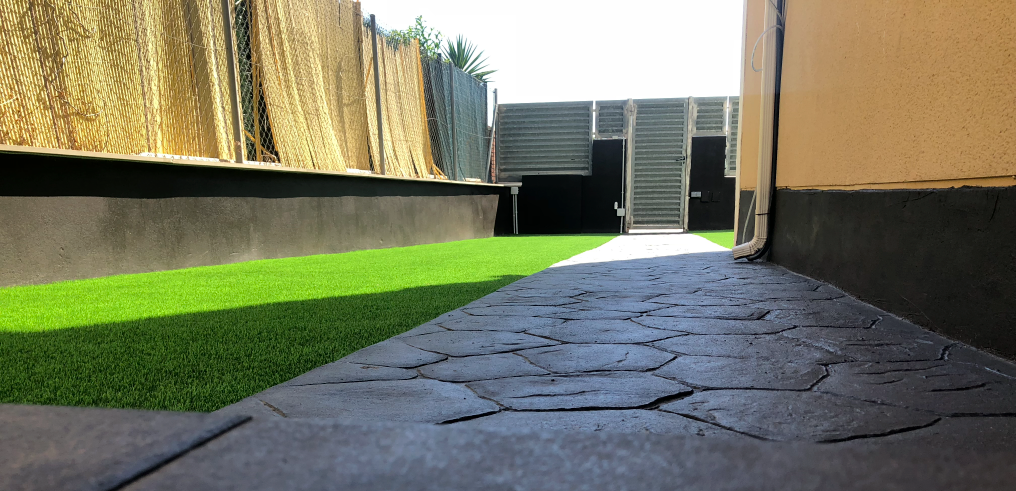 A product full of advantages
Still not clear why you should trust Decosol as an elementary product in your next pavement rehabilitation works? We summarize it in this list of advantages:
It can be used on different types of paving.
It is applied quickly and easily, as if it were a paint. It is water-based and spreads smoothly and uniformly with little effort.
It is a versatile product, useful in countless projects: sports courts, outdoor paving, paved areas, swimming pool crownings…
It offers excellent resistance to wear, aging and abrasion.
It presents an attractive color chart. Up to 56 different shades that you can customize to obtain unique results in your projects. With the advantage that the color comes from the factory and no pigmenting is required, making it easier to mix.
Is your pavement located in an area with a very particular climate? You can face the inclement weather with an improved version of this product that withstands high and low temperatures, humidity, ice, rain…
No specific knowledge is required for its application. It is a product that can be used equally by construction experts, private individuals, City Hall brigades, etc.
The finishes are great and in a very short time the pavement is ready for use. You must wait between 1 and 3 hours to make a second pass and between 5 and 7 hours the floor is dry to the touch thanks to its absorption capacity.give life to your floors with a product full of possibilities. Decosol offers resistance, adherence and sensational finishes. Take advantage of the great benefits of this product to make your floors look much more homogeneous and attractive in all types of environments.