At Pavistamp we are presenting a new website, a renewed, more accessible and clearer version of the products we offer, the systems you can purchase to carry out a new project and images of other renovations or projects that have been carried out with our materials.
In this article we invite you to get to know the details that make us passionate and proud about this new challenge that we have set ourselves so that, as of today, all users, potential customers and the general public can see, enjoy, browse and visit the website many times with clear information about our origin and where we want to go.
Clearer and more visible products on the website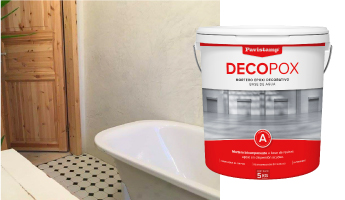 Among the new changes available, we have simplified access to our Products and their particular characteristics. You will find, first of all, the product category, then the main attributes of each material in a much more visual way. If you are interested in finding out more, you can download the technical data sheet with information on application methods and specific care.
We have included the contact channels for your navigation so that you can find them more easily and you can write us, call us or whatever you want and solve doubts, order materials or ask us any other question.
The work carried out with a prominent space
Undoubtedly one of the main attributes of the new website is the space dedicated to Our Projects. We can tell you in advance that it is a much more visual site, with more photos and images of the work carried out with Pavistamp products.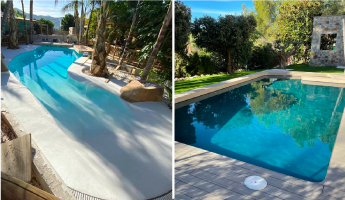 We believe that when a client observes a product applied in a finished work, they can also see their own objective reflected and know in advance the results they can expect in their construction or renovation project.
That is why we show you how the Beach Feel system for sandy beaches has turned out with Pavimper 2C, the use of Pavex Water to make a sports court, the project in Estonia using Microcemento Pavicem to rehabilitate a bathroom and the renovation of the Central Market in Zaragoza with Decopox, to give just a few examples.
Our materials and construction systems have travelled around the world, we have expanded beyond the limits of Spain and every day we receive new requests for places to take Pavistamp. That is why you will know about us from successful results in France, Finland, Italy, United Arab Emirates and many more.
Our ambition is to provide better solutions and more complete answers. The construction systems also have a prominent place and in future articles we will address this issue. We invite you to visit and discover our new website and bring us your comments and experiences in this regard. At Pavistamp we work to facilitate the realization or rehabilitation of your work.