From 27th to 29th November 2021 a magnificent exhibition took place in Athens and we were present as Pavistamp at Expo Xenia 2021, accompanying and advising the customers of our Greek distributor Alpha Cement. This is one of the most important exhibitions of the tourism industry at national and European level.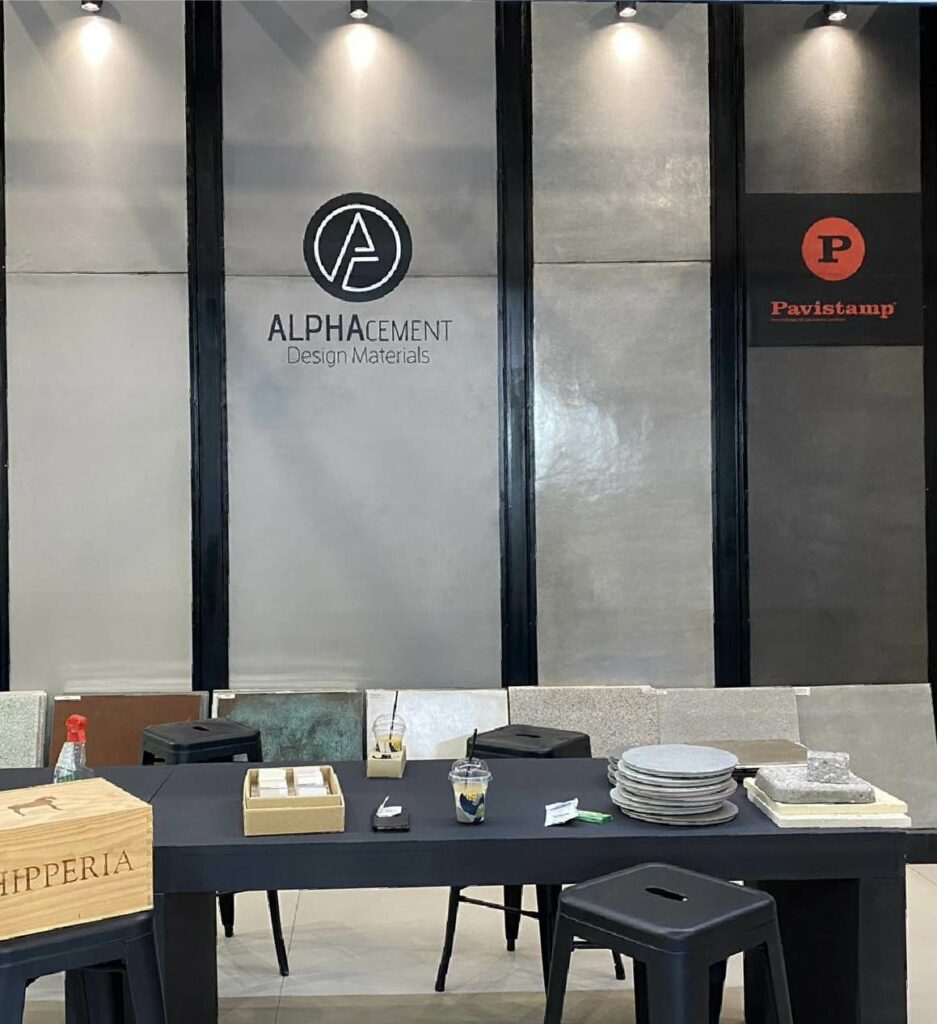 Over three successful days, the focus of Xenia 2021 was on the revival of the Greek tourism industry post covid-19 pandemic, with more than 350 exhibitors from the construction, decoration, equipment, hotel catering, hospitality and camping sectors.
A new model of tourism development is on the way. Encouraging the exchange of companies in the sector on the basis of fairs and exhibitions promotes the creation of trade agreements. These will benefit Greek tourism in particular and transcend geographical boundaries.
Sustainability and the importance of digital in side events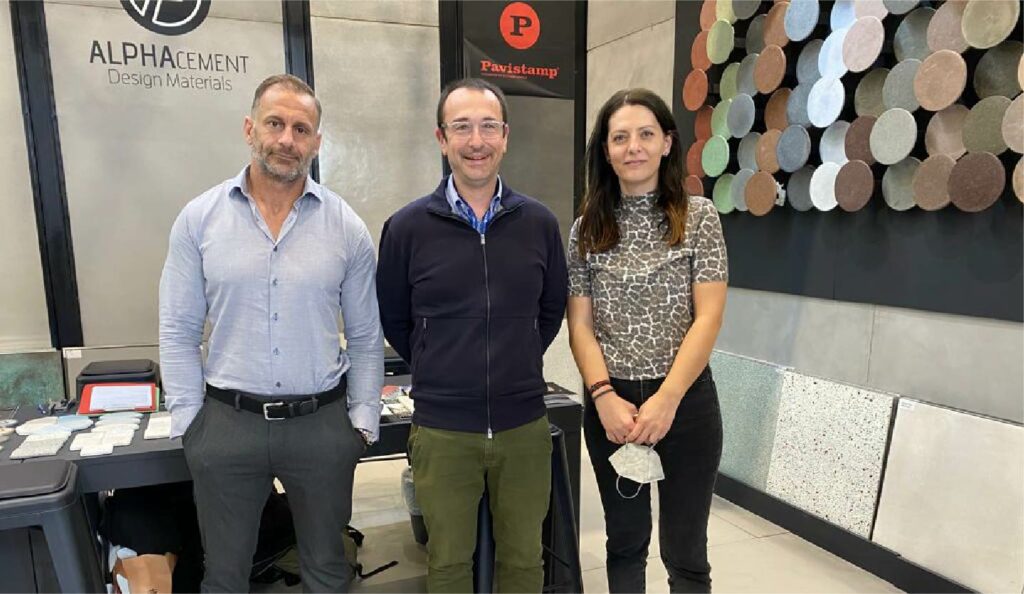 In addition to the main event, Digi Hotel by Xenia and Xenia Build were held with the emphasis on enhancing digital trends in the hospitality industry. New ways of maintaining customer relationships, advances in smart hospitality, development of mobile applications to reduce hospitality costs were also highlighted.
The Xenia Build Hotel, on the other hand, was based on the sustainable development of the industry with a strong focus on environmental protection and respect for local communities. CEOs of major companies showed their favourable views on the promotion of modern and sustainable architecture and construction.
Pavistamp's implication for the tourism sector
Within the progress and economic reactivation in the tourism sector, it is imperative to modernise and reform buildings that benefit the hospitality sector. Pavistamp works on such projects all over the world.
With Alpha Cement from Greece we carry out innovative decorative and industrial coatings. We apply mortars, resins and customised systems according to the performance and final use depending on each hospitality project.
Just by looking at the projects carried out with Alhpa Cement in the hospitality sector, you can see the final quality, the details in the finishes and the combination of colours. The aim has always been to achieve warm atmospheres with resistant materials. And that challenge extends into the future.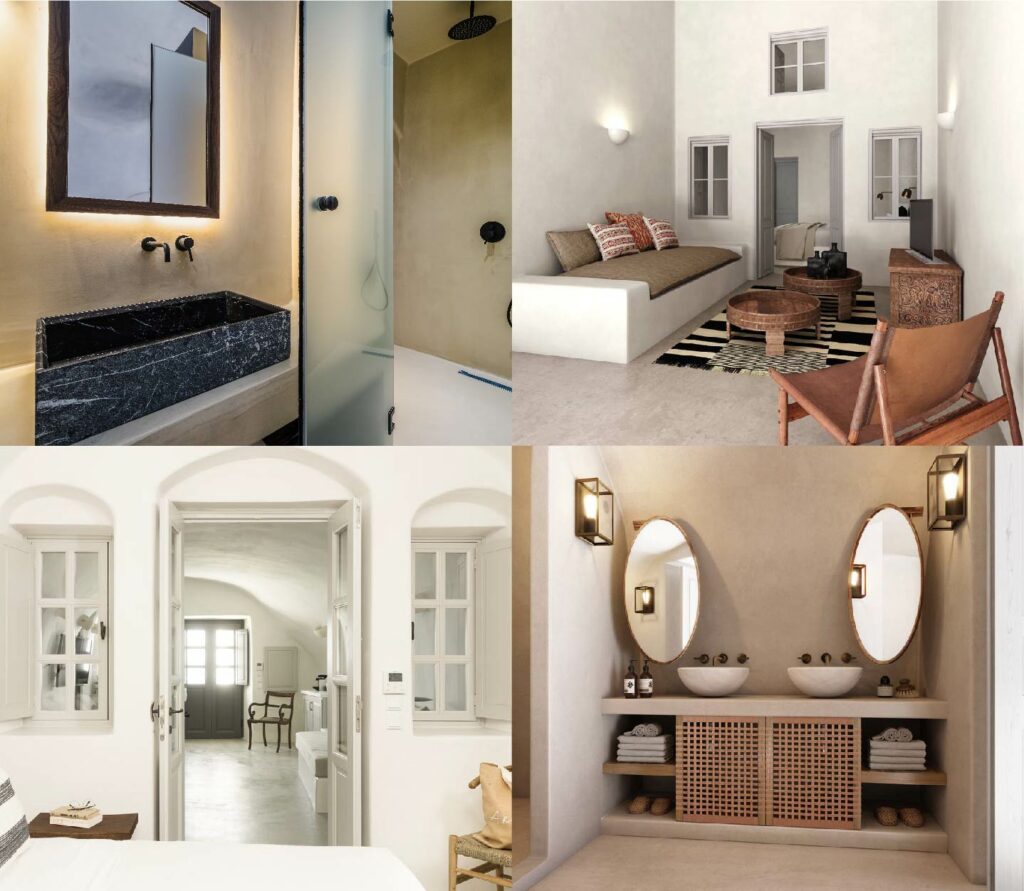 Xenia 2021 ended with the presentation of Greek gastronomy in a large Greek Breakfast with the participation of chef Mr. Sratos Iosifellis. Live food, TACC-free dishes and products from local communities were also prepared. We work to discover new gastronomic flavours and then incorporate them into the world of hospitality.
There is still a long way to go, but we are already preparing together with our distributor Apha Cement the next edition of Xenia, as well as new working systems to be implemented in the Greek market.