Many people know us and know what we do but, this time, we want to get out of the routine and go into who we are. At Pavistamp we form a great community with our clients to offer them integral solutions for all their projects. They trust in our work and we give effective and appropriate responses to the projects to be carried out.
We are more than a printed concrete company. We are a team of professionals with a human capital that seeks to offer the best technology with high rates of innovation for the development of new products. We have the predisposition to accompany each client in their search for more information about each system or product.
We stand out for renowned systems such as Pavicem, Decopox, Beach Feel, Micropool or Decosol, among others, but there is much more behind them that we want to emphasize. The expansion of our products all over the world, the certification of our quality system and the search for the greatest environmental compatibility are principles to be highlighted.
Professionalism and fast management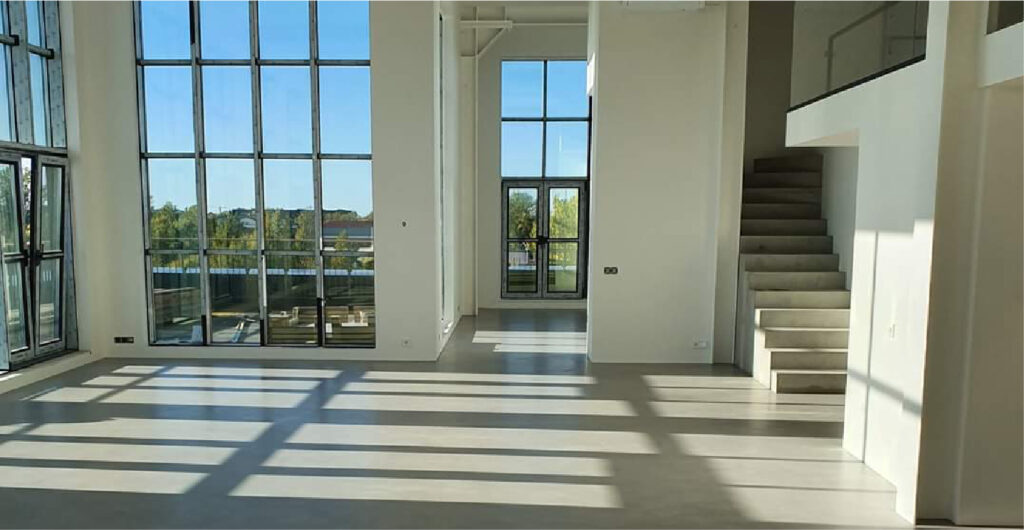 Our first steps 30 years ago were the starting point in the world of printed concrete. From that Spanish company to this part, we have expanded and grown, reaching new destinations and increasing production levels but one quality has not changed: we maintain the values of family, closeness and fluid dialogue with those who contact us, as well as our qualities, because our technology is quality and we have been doing the same since 1990.
Loyalty. This is the word we have chosen to foster our desire to maintain the bonds of trust. Today Pavistamp is a dynamic company that promotes direct management and rapid response to our customers without abandoning those principles.
What do we want? To simplify and speed up your work with the best product quality, that you trust us to tell you which are the right materials for each action, whether they are printed, microcements, waterproofing, repair mortars, resins, etc., depending on the type of work, whether industrial or decorative.
From Spain to the world: expansion without limits.
Professionalism has invaded us since the first day back in 1990 and the spirit of expansion has not ceased to manifest itself. Did you know that we distribute all over the world? As a result of our drive to continue growing, developing and broadening our horizons, we have adapted to a market in constant innovation and growth. Today we are a company with the production capacity to supply professionals in the sector worldwide.
The United States, France, Italy, Greece, Finland, China, United Arab Emirates and Japan are some of the countries where we have arrived to advance in both private and public works. We want this to be a starting point and to be able to continue on this path of constant growth.
With the quality and determination that characterises us, very important works have been carried out with the Pavistamp seal to renovate and cover pavements and façades. Take a look at some of the projects to see how far we have come.
Successful projects with Pavistamp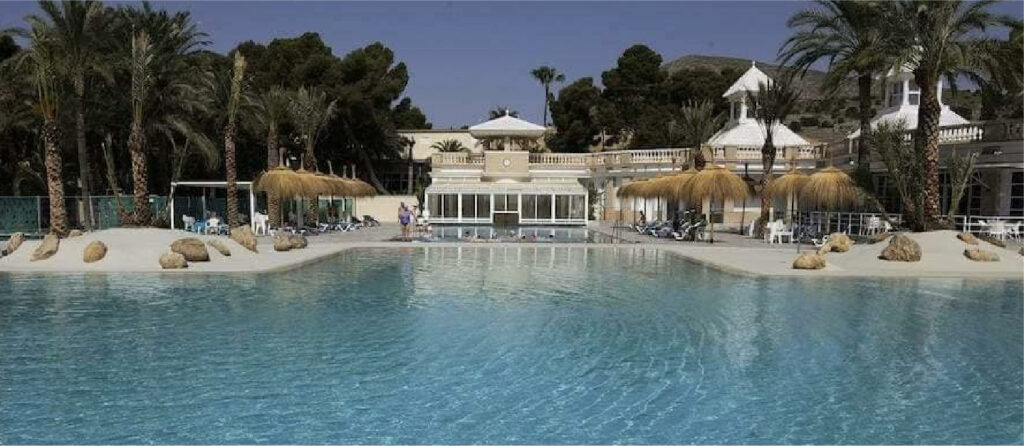 One of the latest and biggest works was the one carried out at the Balneario Leana, where the existing pool system was changed to a sand pool with Beach Feel system. The results are amazing and show the quality with which we work to achieve the feeling of being on the beach.
At the same time, we were able to participate in the renovation of the Central Market in Zaragoza, an architectural work dating from 1903 where the floors needed to be completely refurbished, trying to ensure that time had not passed since then and, thanks to Decopox, we coated the entire surface, guaranteeing high resistance, durability and an incredible finish, with a decorative product with the resistance of an industrial product.
But one of our most demanding jobs due to its size and location was the realisation of a giant sculpture with the bronze-coloured Redexy system, which is submerged in the water at the Yas Bay Waterfront in Abu Dhabi. The large sculpture with his head and a hand sticking out of the water is located next to the waterfront behind the Etihad Arena.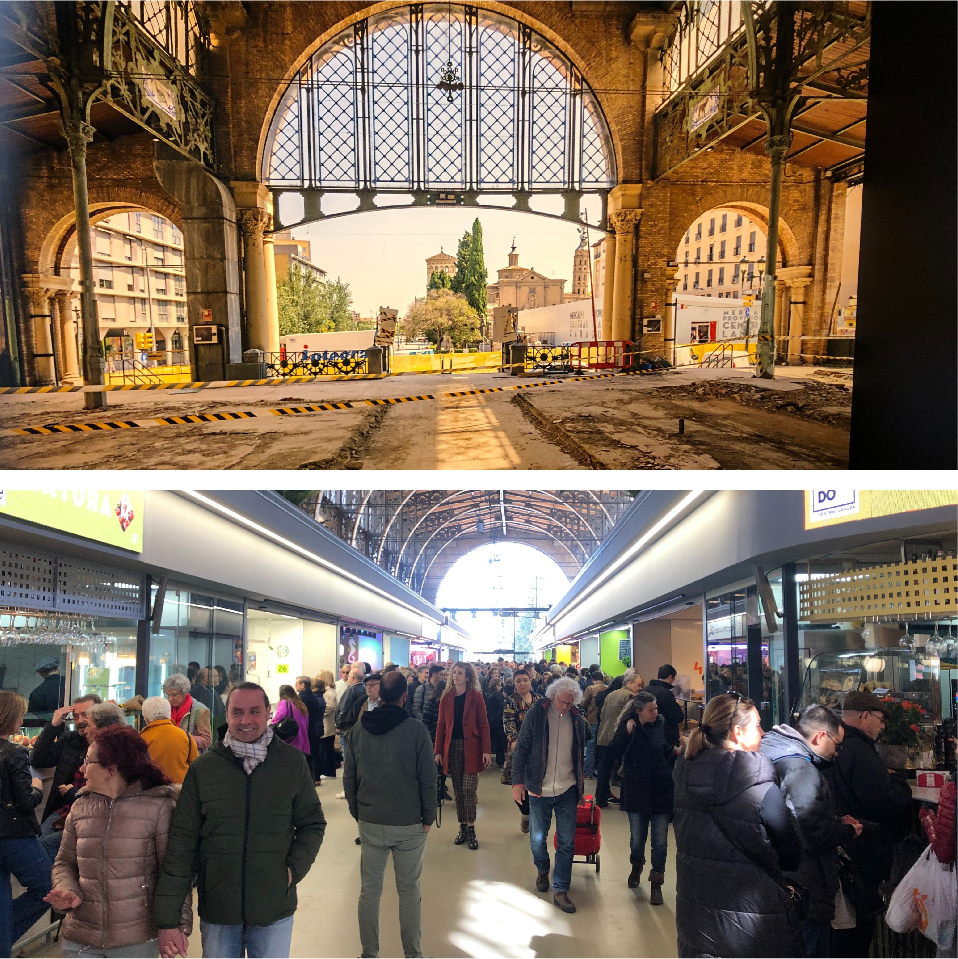 Adaptable materials and quality policy
Our presentation card is our materials and their quality. The number and versatility of the comprehensive project and surface solutions available testify to the company's growth. Our resins, self-levelling, decorative or industrial products show this.
Pavistamp's Quality Management System is certified by LGAI Technological Center, S.A. (Applus+), a leading company in the certification, testing and inspection sector. This means that the products, flooring and façade coating systems and tools comply with the requirements of the UNE-EN ISO 9001:2015 standard.
We currently have a daily production of containers from 5kg to Big Bag depending on the product. At the same time, we offer the possibility of customising production according to the customer's needs. We seek efficiency throughout the production process to meet your expectations.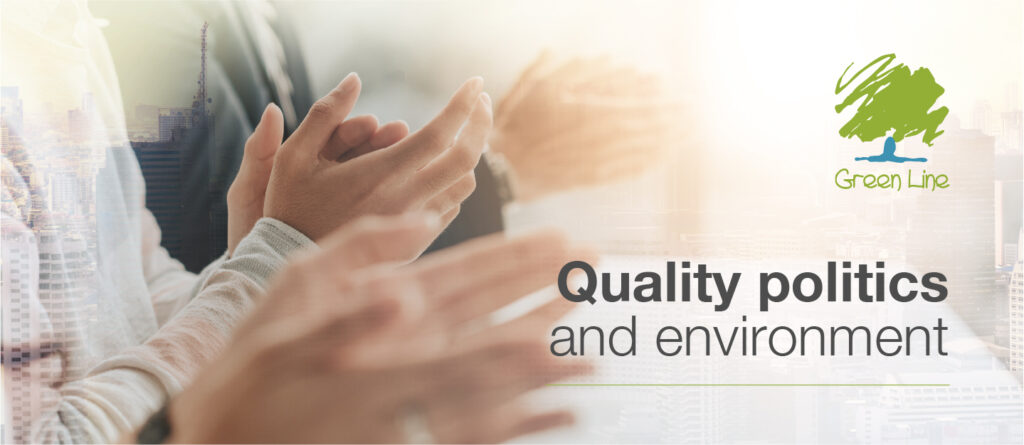 At the same time, within our policy to achieve greater environmental compatibility, we are committed to preventing pollution. That is why we have the most suitable equipment and machinery for the activity, keeping them in optimal conditions.
In the world of training, we provide professionals with training in Pavistamp products, either at our facilities or by travelling to the customer's home. The training of professionals is very important for us to guarantee the fine-tuning of our materials. We also have videos and multimedia application guides on social networks and website. Do you have questions about any of our materials? We are always available for you. We respond successfully to market demands.